When you book a Crystal holiday, you can choose to add a donation to our partner charity, Disability Snowsport UK (DSUK). So what is DSUK and what does it do?

What is DSUK?
DSUK is a charity that helps disabled people get on the slopes and learn to ski. They want everyone to be able to take part in snowsports and fall in love with the mountain, regardless of disability, injury or experience.
What does DSUK do?
Their instructors teach year-round lessons at indoor snow centres across the UK, for people of all abilities. In winter, they teach on the slopes at Aviemore in Scotland. And every year they run holidays to Europe and North America's best adaptive ski resorts and hotels.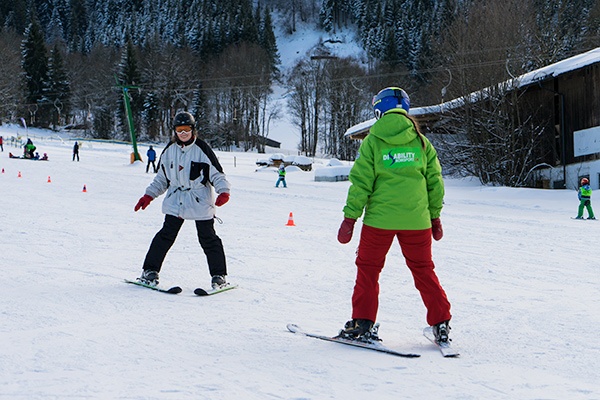 What are DSUK holidays like?
They're like any other ski holiday – people with a mix of skills and backgrounds getting together to do something they love. DSUK brings all the kit and volunteers come along to help. That means joining the skiers on the slopes and making other people aware that the DSUK skiers need a bit more space, and also helping them get on and off the lifts. They take a bit more organising than other ski holidays, but they're always brilliant fun and a chance to make new friends for life.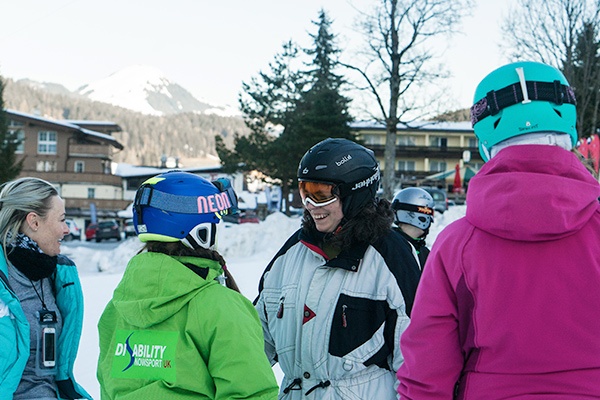 What is adaptive skiing?
Adaptive skiing enables anyone to take part in snowsports, whatever their range of abilities and disabilities. There are a few different types and each can be tailored to the skier. If someone can sit, they can use a sit-ski – a seat with either with one or two skis underneath, depending on their upper-body strength. An instructor might hold the back or, if going solo, the skier can use hand-held skis called riggers for stability. Those who can stand might ski independently or with reins attached to their skis. It all depends on needs, and the DSUK team are pros at helping everyone get on the slopes.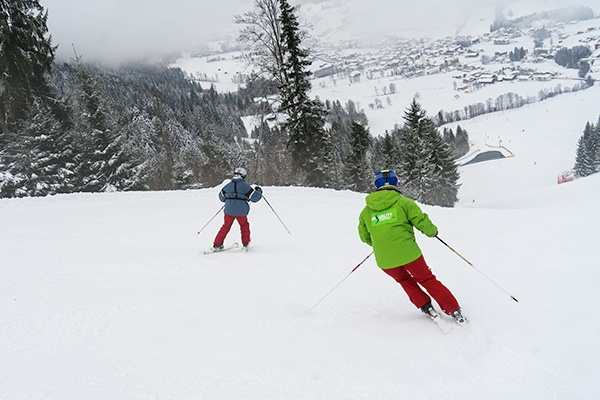 How do Crystal holidays support DSUK?
• You can add a £1 or £5 donation to DSUK when you book your holiday – if you're booking online, look out for it on the same page where you can select lift passes and equipment hire.
• In some of our resorts, reps run fundraisers like pub quizzes, with all proceeds going to the charity.
• At the end of your holiday, remember to hand your lift pass to your rep so we can donate the card deposit to DSUK.
• We also send our staff away as volunteer helpers on the DSUK trips, with all costs covered by us.
Find out more about how you can help DSUK, like volunteering at your local ski centre. Or if you're looking for a disabled skiing holiday but don't need DSUK's support, take a look at our Crystal Adaptive resorts and hotels.