There's loads of advice out there around what to wear when you're skiing , but what about when you're done with downhill for the day? Your off-slope style can depend on which resort you go to, how cold it is and what you're actually doing when you're not skiing. Check out our tips to kick off your packing list.

What to wear around the resort
You'll probably need to wrap up whenever you go outside, so layer up t-shirts and jumpers and don't forget your hat, scarf and gloves. Thick socks – or a couple of pairs of thin ones – will keep your feet cosy, and you might want to throw on some leggings or thermals under your jeans if you get really chilly.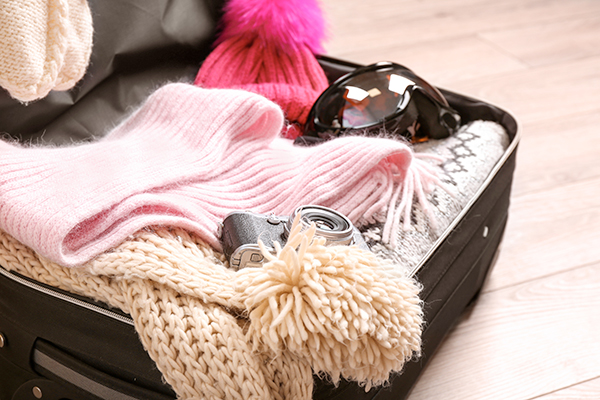 If you're going away with skiing pals but you're not hitting the slopes yourself, it's still a good idea to pack a waterproof jacket and salopettes to keep you warm and dry – especially if you're doing winter activities like snowmobiling or dog sledding.
What shoes to wear
Waterproof walking shoes or snow boots are a must to keep your feet snug and dry, and give you good grip on icy paths. If you're planning a special night out, pack a pair of smart shoes that'll hold up in the snow – leave the high heels at home. A pair of slippers will keep your toes toasty in the evenings, and flip-flops are a good idea if you're hitting the spa. Some spas actually have a rule that you must wear them, but you can usually buy a pair there if you forget to pack yours.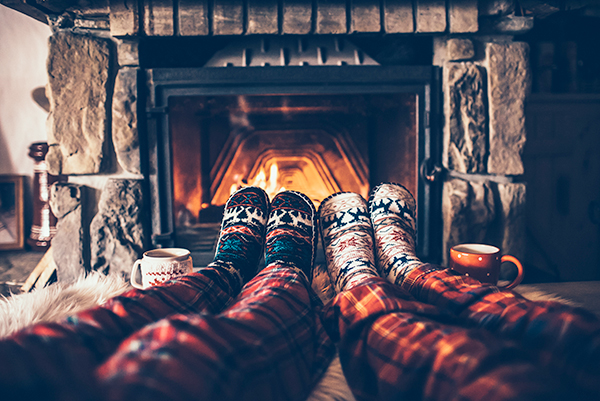 What to wear for après
If you're stepping straight from the slope to the bar, there's no need for a wardrobe change. Your ski gear will keep you warm on any mountain terrace – just swap your helmet for a bobble hat and you're set. And you can always take off your top layers if you get too hot while dancing in your ski boots. Not one for piste-side parties? Change into casual clothes and find a bar in town for a pre-dinner drink, or don your swimsuit and head off for a dip.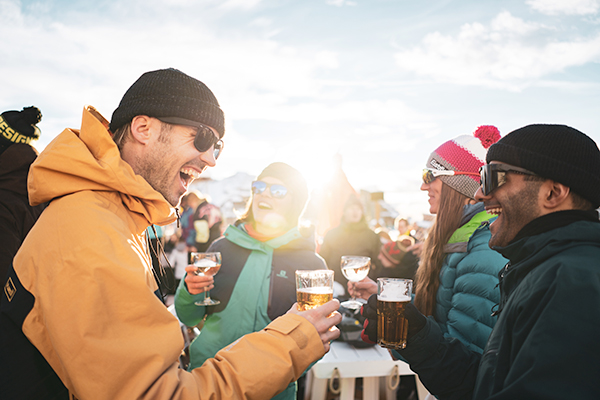 What to wear for dinner
Most ski resort restaurants are pretty casual but some do have a dress code so it's worth checking before you go – especially if you're going to a classy restaurant or you're staying half-board in a luxury hotel. Of course, if you're on self-catering and eating in, you can wear whatever you want – dinner in pyjamas anyone?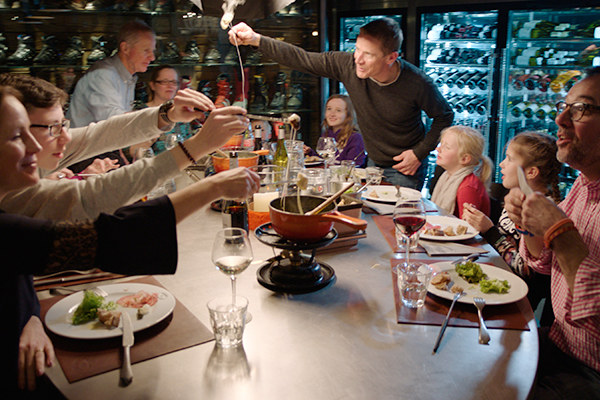 Now you know what you need, get packing and we'll see you on the mountain.