When you're missing the mountains, there's snow choice but to resort to some wintry wordplay to chairlift your spirits. We're walking in a winter pun-derland with this lot…

Skiing puns
Ski ya later
It's all downhill from here
You've taken a piste of my heart
'Tis the ski-son to be jolly, fa la la la la…
Skiing is the piste de résistance of winter sports
All you need is gloves
You'll après-ciate a crisp pint of beer after a day on the slopes
Make it schnappy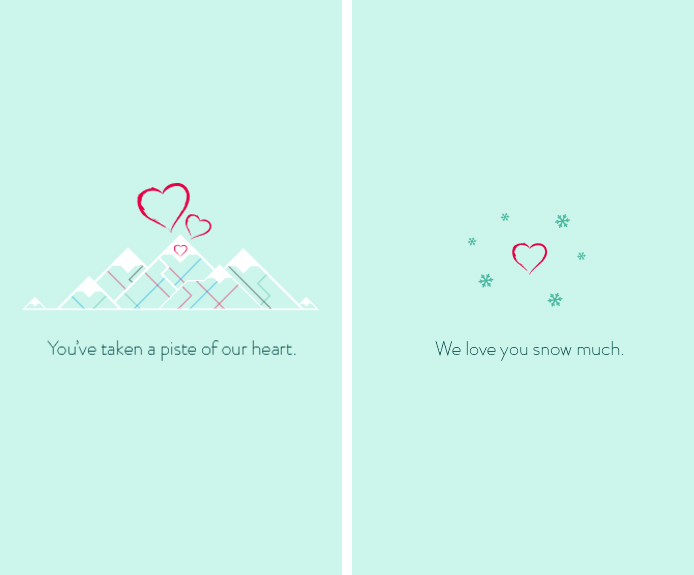 Snow puns
With great powder comes great responsibility
Snow long, friend
Live like there's snow tomorrow
Boldly go where snowman has gone before
Icy you, baby
Powder to the people
It takes one to snow one
If we do say snow ourselves
There's snow place like home
Dance like snowbody's watching
Let's get this snow on the road
Don't flurry, be happy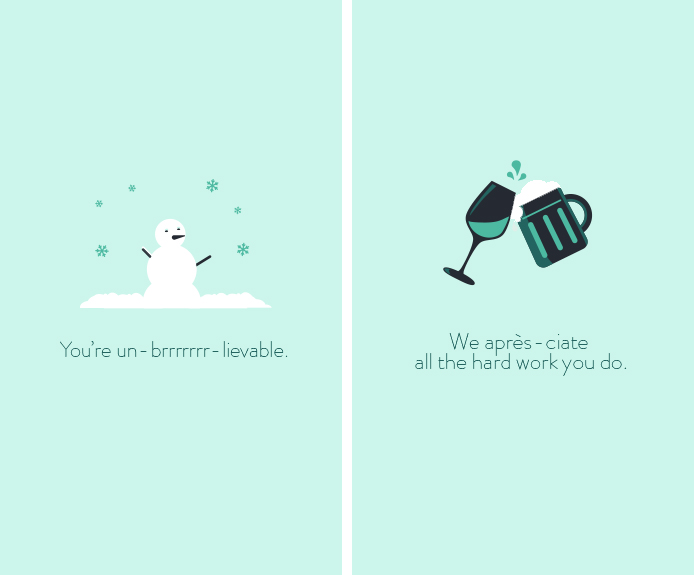 Mountain puns
Can I Alp you?
Alpine for you when I'm gone
Have we peaked your interest?
Actions peak louder than words
What's the Matterhorn with you?
And they lived happily Everest after
Want a sneak peak?
Winter puns
It's a winterful life
The winter takes it all
Crazy little thing cold love
The best things in life are freeze
I came, I thaw, I conquered
Head for the chills
Freeze a jolly good fellow
There's snow possible way these puns can get any worse. Think you could do better?