The best time to go skiing is between December and April – which is the main ski season in most resorts – and each month has its benefits. Whether you're a family looking for a festive feel, or a keen skier hoping to cover some miles, you've got to pick the time that suits you best. To help you out, take a look at our guide to skiing in each month.

Skiing in December
The first weeks of the ski season are some of the quietest, so intermediates can make the most of emptier runs as soon as resorts open, and beginners will have space on the slopes to learn. And of course, going on holiday early means you'll have the rest of the season to do it all over again.
Snow conditions can be less reliable in December, so pick a high-altitude resort to get the best cover. Take a look at some of our top resorts for early-season skiing.
Families should head off as soon as school's out to get the best deal – Christmas is usually cheaper than New Year and half term. It's the perfect time to get into the festive spirit, when resorts are twinkling with lights, hotels are filled with decorations and markets are selling local crafts and treats. And who doesn't dream of having a white Christmas?
The end of December is also when ski resorts really come alive – you'll find everything from firework displays and laser shows to torchlit descents. And many hotels host gala dinners and parties too.
Find out more about where to go skiing over Christmas and New Year.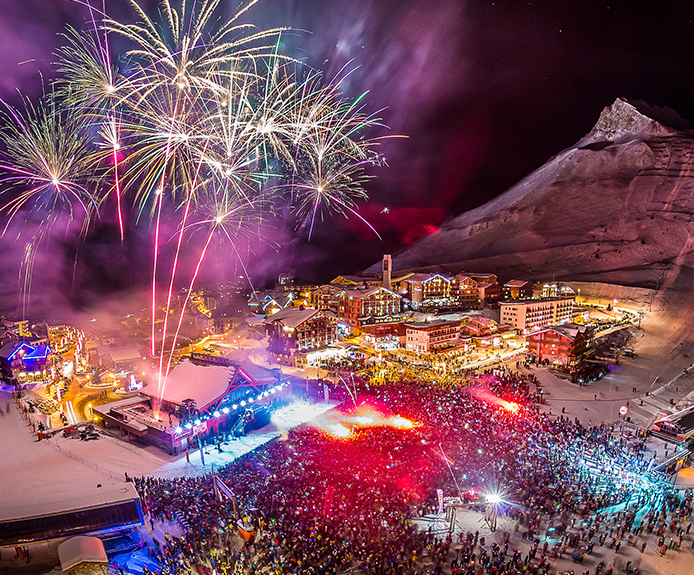 Skiing in January
January brings colder weather but also plenty of the white stuff, so pack the right gear and enjoy those powder days. All of the links between ski areas should be open by now too, meaning experienced skiers can really cover some ground. And if you pick a resort with tree-lined slopes, you'll have better visibility when the snow's falling.
This is also the quietest month overall, so it's a good time for beginners planning their first trip – you'll have plenty of space on the piste to practise your new moves. Ski schools are also less busy, and the smaller group sizes mean instructors can spend more time with each skier. Use our 'best for beginners' filter when you're searching, to narrow down the resorts that are right for you.
And don't forget the January sales, which can also spread to ski holidays – fewer people are travelling then, so the prices are usually lower. Look out for deals on our ski packages, as well as offers on lift passes and equipment hire.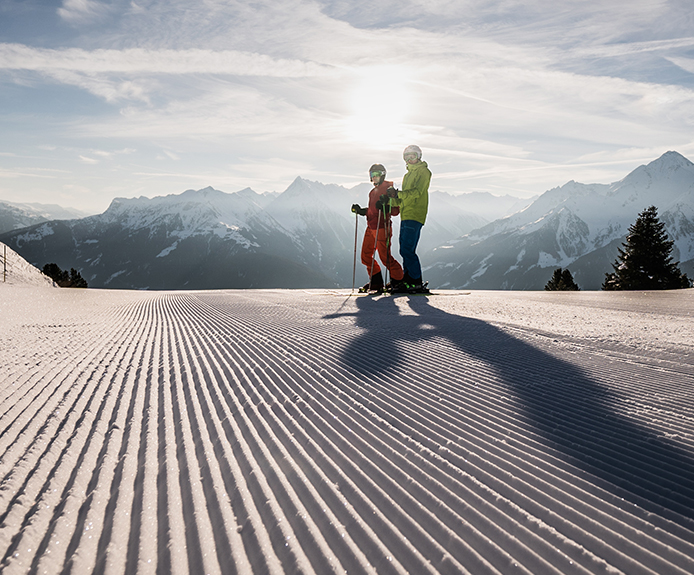 Skiing in February
Lots of resorts have a really fun atmosphere in February – half term is prime time for family ski holidays so it's busy but there's also loads going on.
The best ski resorts for families have things like great ski schools, family-friendly accommodation with pools and kids' clubs, and lots of other winter activities like ice skating and tubing. Loads of resorts also put on special activities and events during half term, like family ski races, sleigh rides with the local mascot, and torchlit descents.
Look out for places with our own Crystal Childcare as well, so you can get in some adults-only slope time while the kids are having fun and making new friends.
If you'd rather avoid the peak February crowds but still want a big ski area, try looking at lesser-known resorts. Smaller towns and villages tend to be quieter than their big-name neighbours, but you'll still have access to the same great skiing via lifts or buses.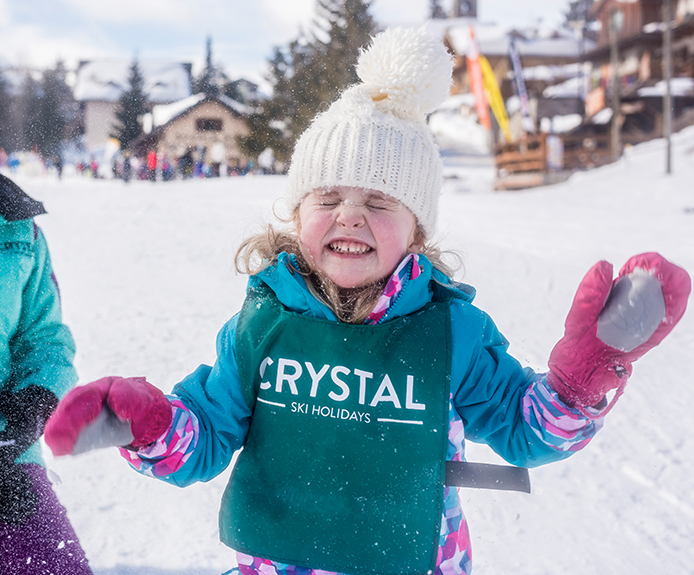 Skiing in March & April
Grab a last-minute deal to get your final snow fix before the season ends. You can make the most of the longer days, warmer temperatures and quieter slopes in March and April to really cover some miles. Or savour the weather and enjoy cruising under bluebird skies and stopping for long lunches on slopeside sun terraces.
Springtime often means the snow is softer – especially in lower altitude resorts – but it can be fun to ski on and easier for beginners to learn on. If you prefer the crisper stuff though, stick to tree-lined runs and north-facing slopes (which stay out of the sun) or pick high-altitude areas and places with glacier skiing.
If you love après ski just as much as skiing, March and April are a great time for parties on the piste and slopeside festivals. You can spend long afternoons sitting back in a deckchair or dancing in your ski boots, and watch shows and concerts at end-of-season celebrations.
Take a look at some of our top resorts for late-season skiing.
Whether you're after the first lifts of the season, a festive break over Christmas and New Year, or a spot of spring skiing, there's a ski holiday that's right for you. Pick your favourite month and check out our ski deals.