Italian cuisine is about more than just pasta and parmesan. Cheesy as it may sound, mountain food in Italy is a way of life.

South Tyrol
If you're looking for a tour that combines sensational skiing with blistering culinary prowess, make a beeline for South Tyrol. It's Italy's northernmost region – encompassing ski resorts Kronplatz, Selva Val Gardena, Ortisei, Corvara and Colfosco, all in the rugged and beautiful Dolomite mountains – and food is most definitely its forte.
For perspective, Greater London is home to 9 million people and 72 Michelin stars, while South Tyrol has 26 stars and a population of just 500,000.
In fact, so established is the Dolomites' world-class cuisine scene that, for a short while each winter, several starred chefs take up residencies in the region's mountain huts, creating a circuit of mouth-watering ski-in, ski-out lunch stops to keep you sated all week.

AUSTRIAN INFLUENCES
Food in this part of the world is characterised by a whole array of influences. Perched on the Austrian border, South Tyrol and neighbouring Trentino have been flooded with meaty stewiness and weissbier – aromatic beer typical of Germany and Austria – by the barrelful. These flavours have fused with the Mediterranean traditions of the Italian Lakes and the local Ladin culture to create a unique cuisine all of its own.
Be on the lookout for bales – bread dumplings often stuffed with cheese and smoked ham; butres – fried pastries full of ricotta, potato and spinach or sauerkraut; and schlutzkrapfen – a tasty Tyrolean ravioli bound to leave a lasting impression.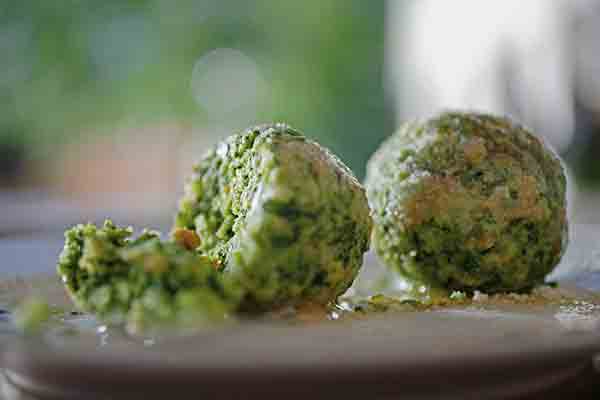 MOUNTAIN HUTS AND LADIN TRADITIONS
The huts and restaurants are destinations in their own right, too. South Tyrol is home to living, breathing communities all year round – unlike more seasonal ski regions – and local Ladin traditions have dominated the Dolomites for centuries. Factor these things in and you get mountain food that exudes personality and permanence. Expect a real restaurant experience for a fraction of the price you might pay in France – and all in your ski-wear.
Settings and Michelin stars aside, alpine food itself tends to be a break from the typical Italian fare. Tastes are wholesome and hearty, with earthy risottos, tender meats and perfectly seasoned polenta dishes. For a spot-on risotto, hit up the Corones Hütte at the top of Kronplatz's 'pannetone' ski area (yes, even the mountains are named after baked goods). Oh, and we're serious on the polenta front – don't be put off by the stodgy stuff you've tried in the UK; the Italians make it magical.
Should circumstances seize you away from the top-notch tastes of South Tyrol, fear not – the rest of Italy's Northern Alps have plenty with which to tantalise you.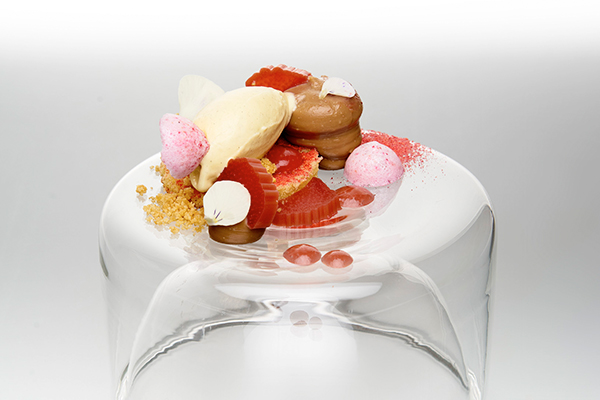 THE AOSTA VALLEY
The Aosta Valley lies just on the Italian side of the Mont Blanc massif. Home to resorts La Thuile, Courmayeur, Pila, Cervinia and Gressoney, it's named for the ancient Roman market town at its heart, and with great cultural heritage comes great local produce. Rice is grown in the paddies in Piedmont, conveniently located between Aosta and South Tyrol, so your risottos are both delicious and locally sourced.
Traditional dishes in the Aosta area extend further into the realms of mountain food, leaving average Italian fare on the flat planes of Piedmont below. Salted pork is hugely popular – so sausage and charcuterie fans have a lot to look forward to – while speciality seupa à la vapelenentse builds cheese, meat stock and bread into a soup flavoured with cinnamon to create one of the most delicious-sounding dishes you've never heard of.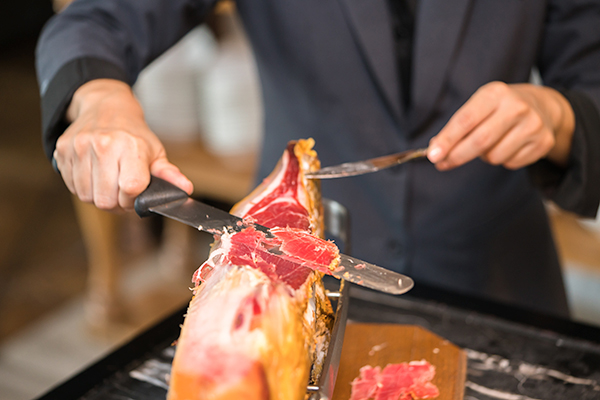 HOW DO YOU FONDUE?
Those with a keen eye might spot a flourish of French and Swiss influence, too. Fondue is altered by Aosta to incorporate fantastic fontina cheese, becoming fonduta valdostana – in fact, some are convinced the area can claim fondue's true, original parentage.
The valley also has its own host of Michelin-starred wonders – Vecchio Ristoro, a rustic, family-run joint, serves innovative twists on traditional dishes and antipasti to die for, in a warm, friendly environment.
If you're wondering what, among all this 5-star fare, you might feed your 5-year-old, then have no fear. Italian food's simplest stars, pizza and pasta, are familiar favourites. What's more, none of it should cost you more than a tenner, and it's fresh and authentic to boot.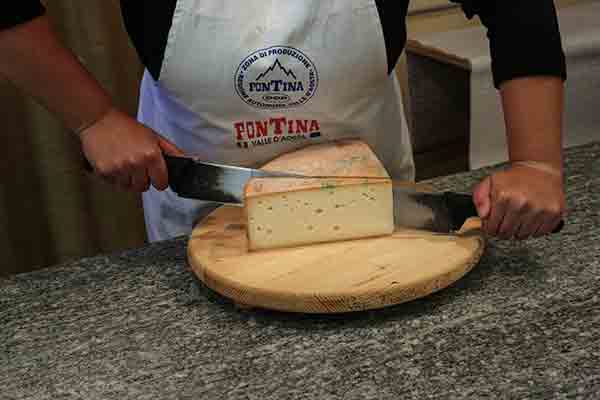 Food culture in Italy matches the skiing style. It leaves behind the fierceness you might find in France, instead opting for a looser, more relaxed approach. Formaggio feasts, heaps of smoked meats and dumplings for days – Italian food might not always be healthy, but it's certainly full of heart.