A week of skiing requires a good level of fitness, whether you're a seasoned pro or a mountain newbie. So before heading up to the peaks, try to get in some workouts to get ski-fit – not only will you enjoy the slopes more, but you'll strengthen those key muscles, meaning there'll be less risk of injury.

You don't have to be a member of a gym either. Instead, get slope-ready in the comfort of your own home with our online workout plan inspired by a variety of ski moves called Slopercise. With three videos in total, you can pick the workout to suit your current fitness and move on up through the levels as your holiday approaches.
But before you start, here are some extra pointers on how to get in tip-top shape before you hit the slopes.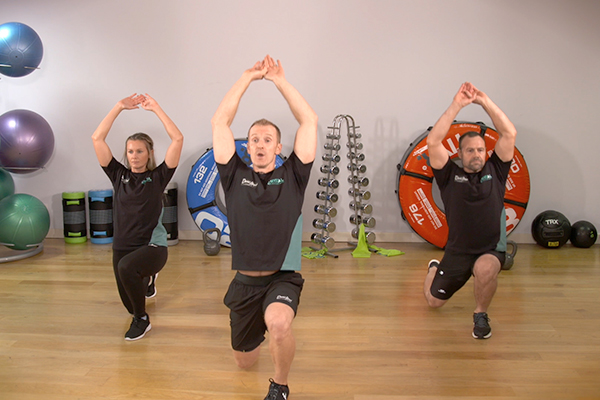 Get that heart racing
Depending on your ability, you'll be on the slopes for between two and six hours a day – even if you do make multiple hot chocolate stops and take long, lazy lunches – so you'll need to have good endurance. To get you prepped, aim to do cardiovascular exercises (which work to raise your heart rate) at least three time a week, for between 20 and 60 minutes.
Try to focus on exercises that use the lower body. Instead of running or jogging – which is a high-impact sport and can be hard on the knees – book into a spin class or sweat it out on a cross-trainer or stair machine.
Feel the burn
Conditioning, or weight training, can help to strengthen the muscles used when skiing or snowboarding. As you'll spend most of the time with your legs bent, squats and lunges are go-to moves. They'll not only prepare your quads, hamstrings and glutes for those thigh-burning descents, but will engage your core and stabilise your legs.
Don't neglect your arms though, especially if you're a boarder, a beginner or a skier planning to head out into deeper snow. If you take a tumble, you'll need some upper-body strength to lever yourself off the ground. For this, factor in some bicep curls, tricep dips and press-ups.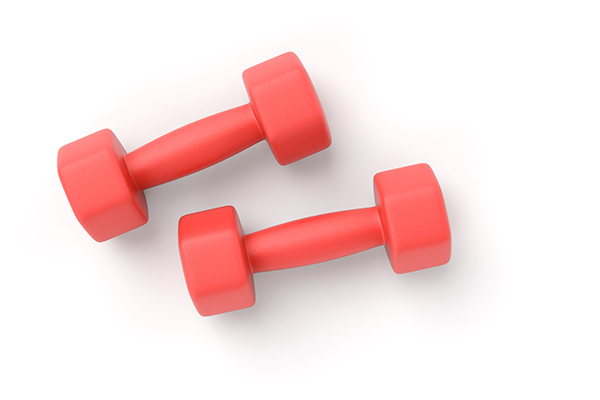 Find your balance
Balance is extremely important for skiing and boarding, particularly when you're on the slopes in bad visibility. To increase stability and reduce the chance of falling, spend some time perfecting your posture.
One nifty technique is to close your eyes and stand on one leg for two minutes – do this up to three times a week. Once you feel comfortable, take it up a notch and brush your teeth at the same time or add little knee bends into the mix.
Stretch it out
After your workouts, make sure you stretch. Cooling down the muscles keeps them flexible, strong and healthy, and helps to maintain a good range of motion in the joints. If you don't, the muscles can shorten and tighten, increasing the risk of injury – something we definitely want to avoid before you've even stepped onto the slopes.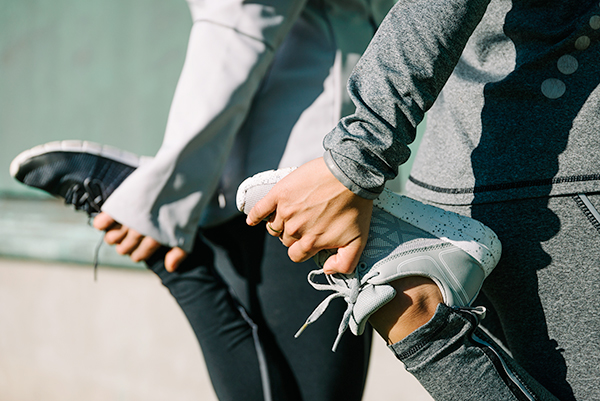 Don't leave it too long
While you should maintain a good level of fitness all year round, it's important that you start training your body at least six weeks before your ski holiday. However, if you've left it to the last minute, you can still squeeze in some pre-mountain reps without stepping foot inside a gym. With online workout videos like Slopercise at your fingertips, you can swap your sofa for some squats without sacrificing your nightly TV fix.
Ready for your next adventure? Check out our deals page to browse our best-priced ski holidays this winter.