Everyone's got their own idea of what après-ski is all about, but one thing's for sure – we love it almost as much as the skiing. Whether it's sitting back in a slopeside deckchair, belting out the classics in a retro one-piece or sipping a glass of wine with the locals, there's no better way to end an epic day on the slopes. So here are our favourite resorts for après in France, Italy and Austria.

Val Thorens, France
Known to be one of the best and highest party towns in the Alps, Val Thorens is a hot spot for festivals and nightlife. Après kicks off around 2pm, so by the time you decide to call it a day on the piste, music's echoing across the mountain from La Folie Douce and Bar 360 – two famous on-the-mountain clubs. Down in town, the resort's got more venues than you can visit in a week. If you love a crowd, head to the rowdy Saloon Bar. And in the early hours, party-goers flock to Malaysia – possibly the biggest club in the Alps, from the outside it looks nothing more than a timber hut. But inside, it spreads across three cavernous rooms, with four bars, headline DJs and live bands.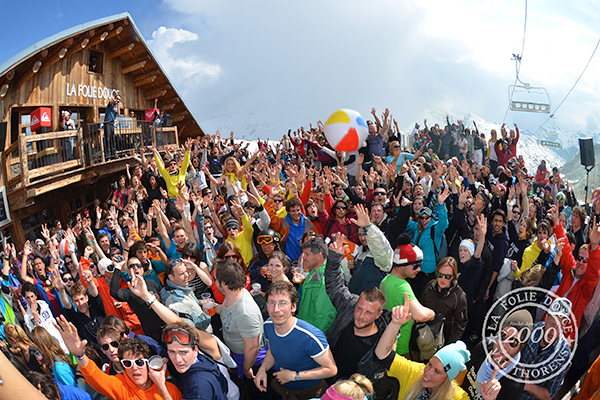 Mayrhofen, Austria
Mayrhofen's 30 or so slopeside bars play host to many a wild party, making it a great pick for lively groups. It's also where you'll find the famous annual Snowbombing Festival – a week of skiing, fancy dress, raves and parades. End your day at the White Lounge on the Ahorn Mountain, a six-metre-high igloo, complete with ice carvings and restaurant. Lie back in a deckchair to soak up some rays or join the action at the outside bar where regular parties are held throughout the season. Down in the village, the pedestrianised street comes alive at night, full of pubs, bars and clubs – including the themed former police station, Scotland Yard.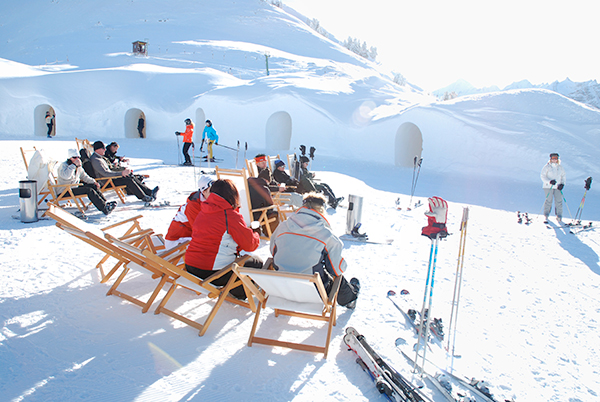 Sauze d'Oulx, Italy
While Sauze has earned the title of 'liveliest party spot in the Milky Way' for its buzzing bars and clubs, it's also home to contemporary wine bars and sports cafés. Start your après session up at Capana Kind, where live bands and DJs often perform, then head to the Village Café at the bottom of the home run. Grab a beer and get mingling in this atmospheric après bar. And if you're planning on partying all night, Maravallino's is one of the busiest spots on the main street. They've got a great cocktail list and regular live music, so you'll be tapping your feet and swaying along until the early hours. For a more chilled vibe, the sophisticated Lampioni's wine bar in the old town serves some of the best Piemontese wines.
These were some of our favourites, but we also held a vote to see who you voted as the best après ski resorts. Let us know your favourites by reaching out to us on Facebook.