Snow centres have indoor ski slopes where you can have a go at skiing, snowboarding and sledging on real snow. They're a taste of the mountain with fresh snow every day, runs of different lengths and gradients and qualified instructors – so you can learn the basics or sharpen up your turns before your next ski holiday, making them ideal for beginners and pros alike.

Where are they?
There are snow centres in Manchester, Castleford, Glasgow, Milton Keynes and Tamworth. And you'll find a team of Crystal experts in each, who can help you plan your ski holiday while you're there.
Why should you go?
1. Learn the basics before you go on your first ski trip
A lesson at the snow centre will help you get to grips with skiing, and then you can build on those skills by signing up for ski school in resort. Or if you're already a boarder, why not try your hand at skiing, or vice versa?
2. Chat to our team
If the indoor slopes have tempted you to have a go on the real thing,  pop over and visit our friendly Crystal team in the snow centre. They can answer your questions, share some handy tips for the slopes and help you choose and book your ski holiday.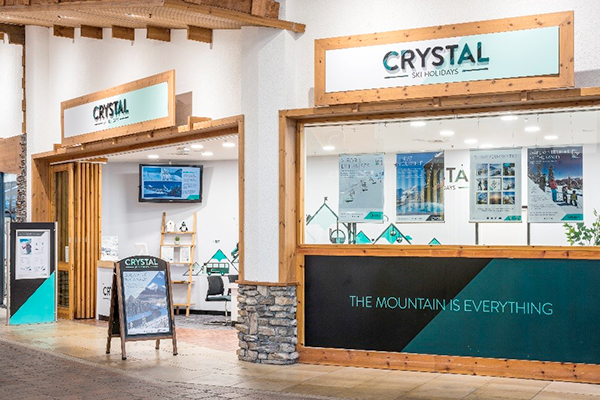 3. Practise your skills
If it's been a while since you last strapped on your ski boots, spend some time brushing up your skills at a snow centre. You'll be back in the swing of things in no time.
4. Take the kids
Snow centres are a great option for action-packed days with the kids. From sledging to tubing and even indoor ice climbing, there's loads of things you can do as a family that'll keep the kids smiling all day long.
5. A budget-friendly taster of skiing
So your friends are all going skiing but you're not sure if it's for you? Try it out for yourself at a snow centre. You'll soon be hooked and ready to join your pals on the mountain.
6. Tuck into alpine food
If you're craving a cheesy fondue or dreaming about your favourite tartiflette from last winter then look no further – snow centres have bars and restaurants that specialise in serving the classic mountain comforts. And you can ski the calories off straight after.