When it comes to creating mountain memories, there's nothing quite like rounding up friends or family for a snow-filled adventure.

Why are group trips so great?
They're all about team selfies on the slopes and chairlift chats, sharing summit views and fondue lunches. The friendly rivalries – who's skied the farthest, fastest and wiped out the most – and getting together to do it all over again next winter.
If you're a beginner, bringing friends along for the ride can make learning more fun. And après only gets better with numbers too – bag a table for your squad and sing along to those cheesy euro-pop classics. When it comes to finding a place to stay, you could even book a whole chalet to get more space to enjoy group meals, drinks or just a cosy night in with some board games.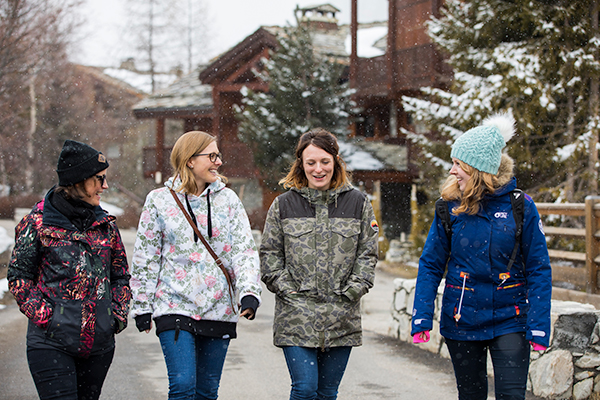 What makes a ski resort good for groups?
Look out for resorts that have plenty of accommodation and a variety of room types. You'll need to find a budget that everyone's happy with, so having lots of choices definitely helps. And when you're making your shortlist, pick places that have common areas where you can meet up and relax. It also pays to book as early as possible – that way you've got the best chance to nab a whole chalet or multiple rooms in the same hotel.
If you've got a mix of skiing abilities in your group, check whether the ski area has slopes to suit beginners and improvers, as well as seasoned pros. And it's not just about the skiing either – see what there is to do off the slopes too. Activities like ice skating, snow tubing and dog sledding are great for groups and will make the trip even more memorable.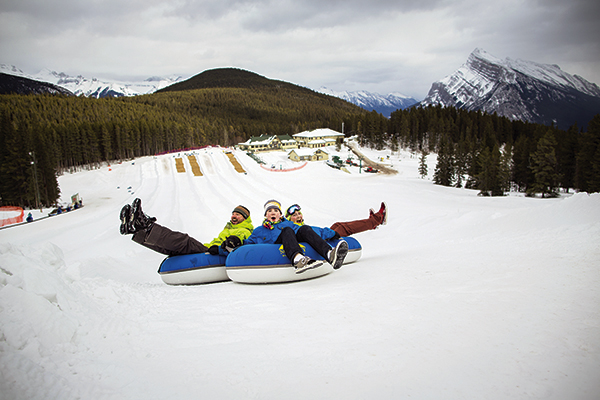 How to book a group ski holiday
There's a lot to think about when you're organising a group trip, starting with picking a resort. To find the right one for you, head to our deals page and use the 'best for groups' filter to narrow down your search.
If you're heading away with more than 10 people, give our groups team a call on 020 8610 3123, and we'll help get everything sorted. We can suggest resorts and accommodation – then hold all your options while you're waiting for everyone to decide. If people need to fly from different airports, we can arrange this too. And we'll even ring around all your mates to sort out their ski essentials, like lift passes, equipment hire and ski school.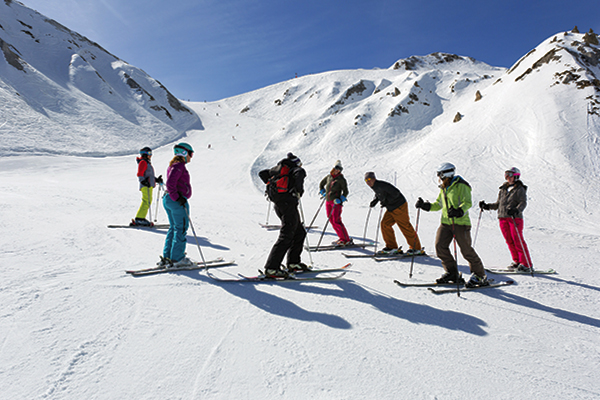 More friends, more benefits
As well as being heaps of fun, travelling as a group can help cut the cost of your holiday. You can get discounts all season long when you make a booking with Crystal for 10 people or more – and the bigger the group, the bigger the discount. Take a look at our group skiing page to find out where you can get the best group ski deals.
Ready to start planning your group getaway to the mountains? Chat with one of the team on 020 8610 3123.