There's nothing like the thrill of sliding down the slopes on skis (or board) – but just like any sport, there is a chance of getting hurt. The right preparation and tips can help you stay safe on the mountain, leaving you with more time to spend creating some of the best memories of your life.

Is skiing dangerous?
Millions of people go on ski or snowboard holidays each year, and very few end up getting hurt – only around 2%. You're actually more likely to get injured from playing football or going on a bike ride than cruising down the mountain.
What are the most common ski injuries?
Ski and snowboard injuries are usually caused by equipment, fitness, technique or snow conditions. These are the ones that come up the most.
Anterior Cruciate Ligament and knee injuries – damage to and, in most cases, tearing of knee ligaments which are often caused by tiredness. These tend to happen when you turn, stop or fall over.
Ankle and lower-leg strains – usually caused by wearing boots that aren't the right size, or by not doing the bindings up correctly.
Skier's thumb – a ligament tear or fracture that can happen when you fall and land on your outstretched hand, with your palm on top of your ski pole.
Boarding wrist – more common in snowboarders, these fractures are caused by putting your hands out to break a fall.
How do you prevent ski injuries?
Accidents can happen, but it never hurts to be prepared. If you're unsure, check in with your doctor to make sure you're fit and healthy enough to hit the hill. And read on for more top tips to help you stay safe while you're away.
Get physical – Spend some time strengthening those essential ski muscles, like your quads, glutes, hamstrings and core. You don't even need to leave the house – have a go at our high-energy Slopercise videos in the comfort of your living room. Just try to get started at least six weeks before your trip.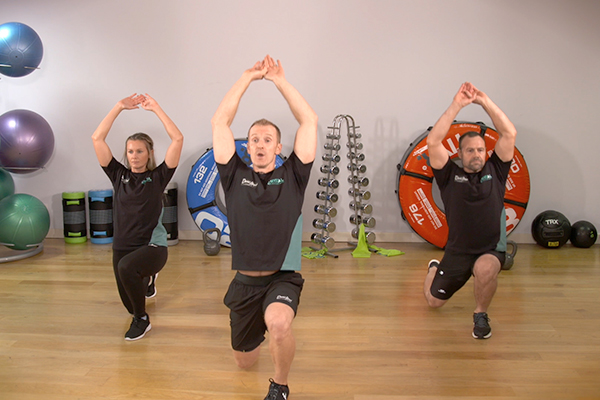 Focus on the basics – If you're a beginner or just want to improve your form, taking lessons from a pro instructor is the best way to nail your stance and technique. Join a group lesson or have one-on-one tuition, if you prefer.
Have the right equipment – Make sure that your boots are the right size – not too loose, not too tight. Your toes should just touch the front of the boot, and pull back a little when you bend your knees. And definitely wear a helmet.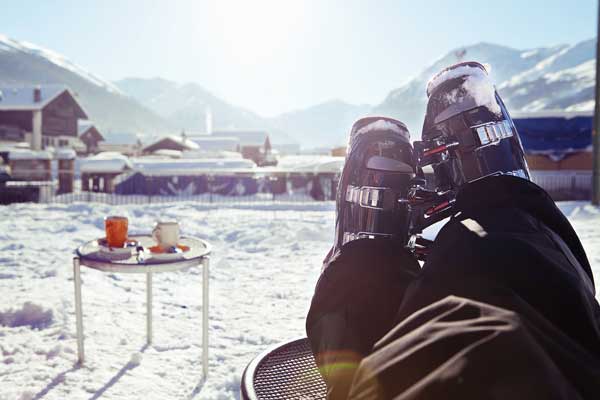 Be self-aware – If you need to wait for a mate who's lagging behind or simply want to admire the views, don't stop in the middle of the piste or below a bump – there's a good chance someone could ski straight into you. Find a spot at the side of the slope instead.
Stop if you're tired – When your muscles are tired, your joints are less supported and your ligaments can be strained. So if you need to sit down, make a beeline for the nearest mountain restaurant for a hot chocolate break.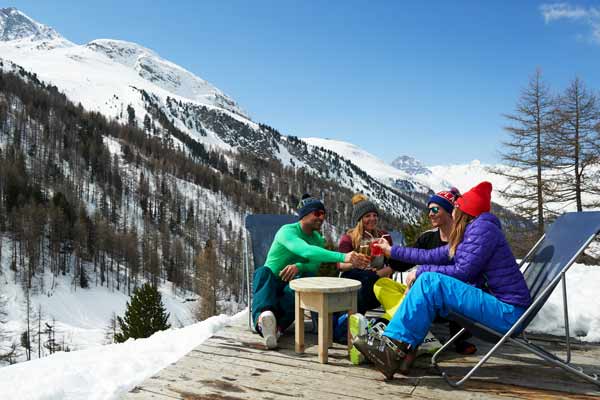 Don't push yourself – Take the slopes at your own pace and don't push yourself to take on runs you may not have the skills for yet – even if your mates are egging you on.
Stay on track – Going off-piste is usually for experts only, so stick to the groomed, sign-posted runs. When you're ready to head into unmarked terrain, hire a guide to show you the best and safest areas.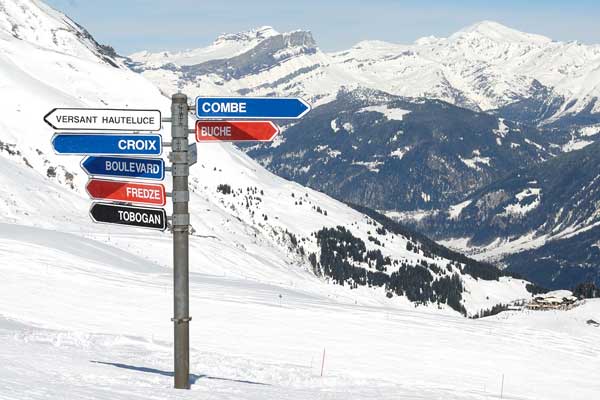 Ready for your next ski adventure? Check out our latest deals.