Whether you're a seasoned snow-lover or total beginner, this horoscope will help you plan the ski holiday of a lifetime. We teamed up with astrologer Russell Grant to shed some light on what's in store for skiers and snowboarders, so you can look forward to your return to the mountain – including what slopes you'll be drawn to, what snowy activities you'll enjoy and which destinations you'll truly fall in love with.

For this special guide, Russell calculated the charts of each country to match them with the zodiac signs of skiers and boarders. You can discover places that will enhance a side of your character and bring out a completely different experience for you, both on and off the slopes.
Find your zodiac sign below and read on to see where the planets will take you skiing.
Aries (21 March – 19 April)
'As the true daredevil of the zodiac, being ruled by Mars, you will be drawn to adventure and excitement, and are happy to try anything at least once, twice if you like it!'
Ideal destinations: France & Canada
Crystal recommends: If you're looking for adventure and excitement in France, head to Val d'Isère for world-class skiing for all abilities, off-slope activities and amazing après.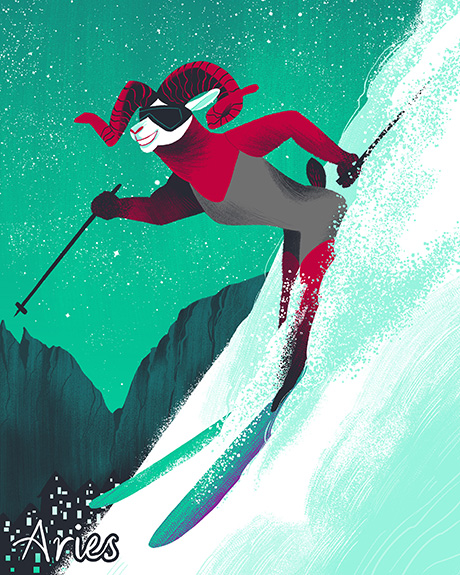 Taurus (20 April – 20 May)
'Being a sign of terra firma, you might not take easily to any activity that will ruffle your feathers. So for white-knuckle rides or sports, you will need to phone a friend to come hold your hand!'
Ideal destinations: Italy & Norway
Crystal recommends: Hit the slopes with your nearest and dearest in Trysil, the biggest ski resort in Norway, which is perfect for mixed groups.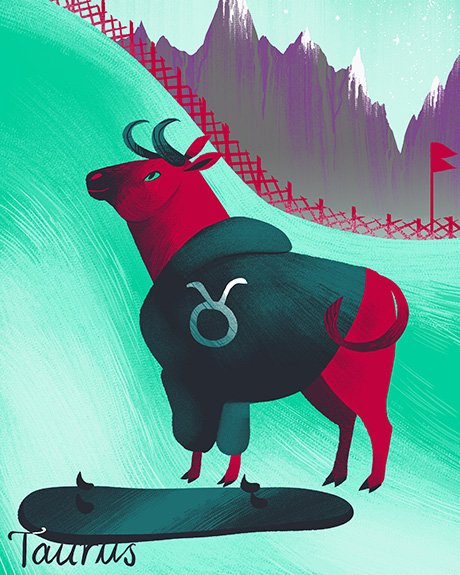 Gemini (21 May – 20 June)
'You love an atlas of different resorts to enjoy! One year it might be Finland, and the next off to France or even a two-centre break. For you, variety is the spice of life – and lucky you, just look at the record number of countries that fit your bill!'
Ideal destinations: Finland, Canada, USA, France, Italy & Norway
Crystal recommends: Spice up your time on the slopes in Finland by heading to Ruka, a total winter wonderland filled with snowy magic.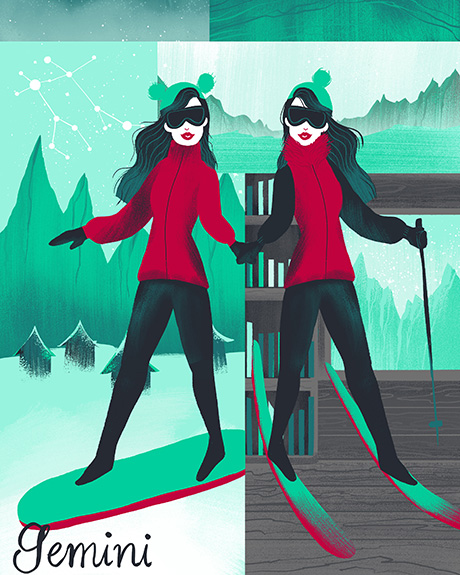 Cancer (21 June – 22 July)
'Home from home, that's where you want to be. Aim for self-catering so you can settle in with a good book or with dear loved ones and friends once the busy skiing day is over. Returning to a place you once knew long ago makes you feel safe and secure.'
Ideal destinations: Andorra, Canada, USA & Switzerland
Crystal recommends: For a cosy, self-catered break with friends in Andorra, we recommend Pas de la Casa, a bustling resort with loads of homely accommodation.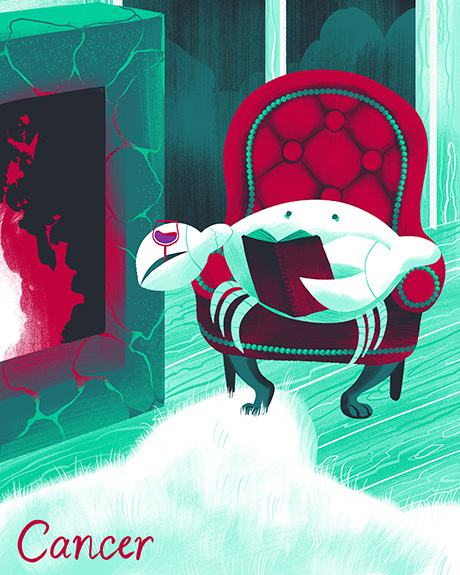 Leo (23 July – 22 August)
'As one of the fun signs of the zodiac, wherever you go or whatever you do, you need entertainment morning, noon and most definitely night – après-ski is your middle name, whether at a bar or disco.'
Ideal destinations: Switzerland, Austria & Italy
Crystal recommends: Looking for lively après in Austria? It's got to be St Anton, which is legendary for its incredible party scene, as well as being a beautiful resort with excellent skiing.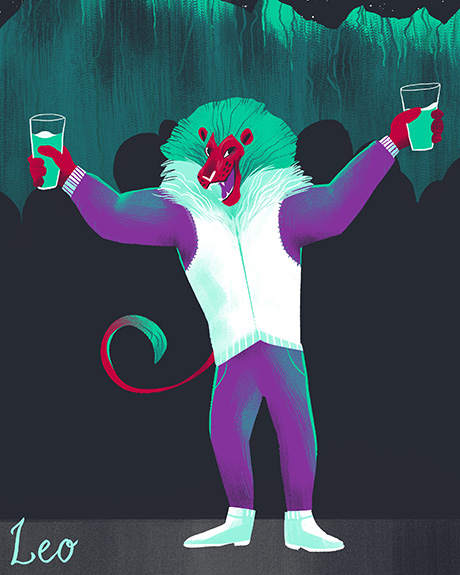 Virgo (23 August – 22 September)
'As the most mobile of the earth signs, you won't be stimulated by winter activities on their own. But like Gemini ruled by Mercury, it's the company you keep and the resort you choose that matters most. You need to feed your mind, keep fit and tone up in your pursuit of physical perfection.
Ideal destinations: Austria, Finland, Andorra, Canada, Bulgaria, Norway & Switzerland
Crystal recommends: If you're looking for more than just slopes in Austria, we think you'll love the thermal spas of Bad Hofgastein.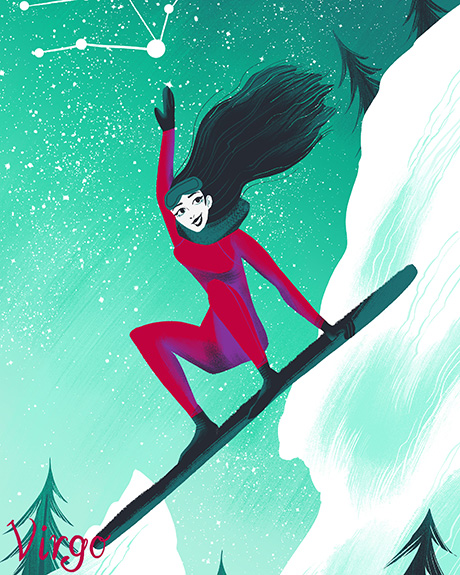 Libra (23 September – 22 October)
'Beauty is what drives you on, from beautiful people to beautiful places, and it's always in the eye of the beholder. As the fashionista of the slopes, you need to look good to feel good, with exclusive shopping thrown in for good measure.'
Ideal destinations: Switzerland, France & Andorra
Crystal recommends: For stunning views and a place to flash your fashion in Switzerland, head to Wengen, one of the prettiest resorts in the Alps.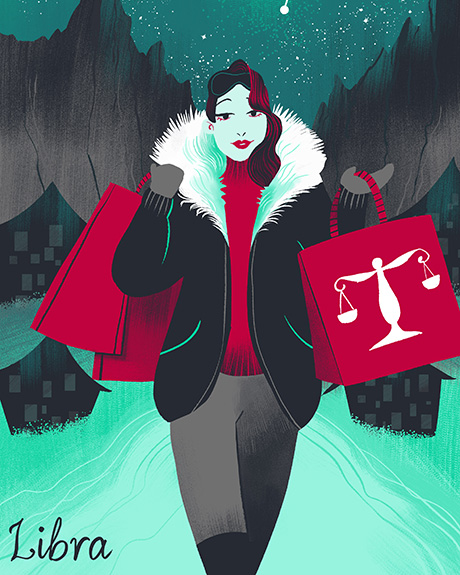 Scorpio (23 October – 21 November)
'Danger man, danger woman! You are ready to dash at a moment's notice to somewhere secret and off-piste that will tax your challenging nature to the very limit.'
Ideal destinations: Austria, Andorra, France, Norway & Bulgaria
Crystal recommends: Searching for some off-piste thrills in France? We recommend Les Deux Alpes, which is renowned for excellent off-piste on top of its 220km of marked runs.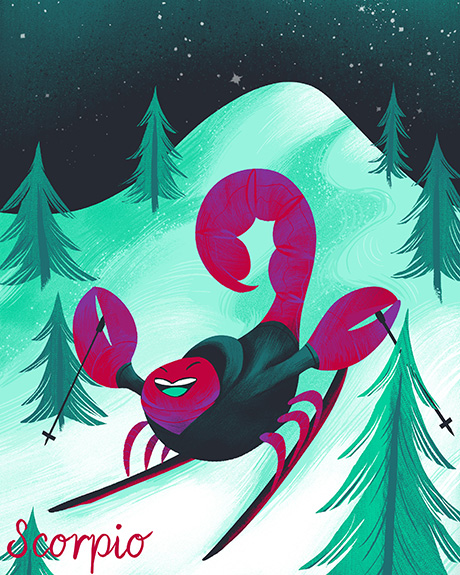 Sagittarius (22 November – 21 December)
'As the athletic globe-trotter of the zodiac, you are ready for action at any time, to go any place, anywhere! You have the wanderlust spirit of the adventurer and need to go where the fancy takes you as staying put is just not your scene.'
Ideal destinations: Finland, USA & Bulgaria
Crystal recommends: Thrill-seekers heading to Bulgaria should try Bansko, with its challenging FIS World Cup black run, Tomba.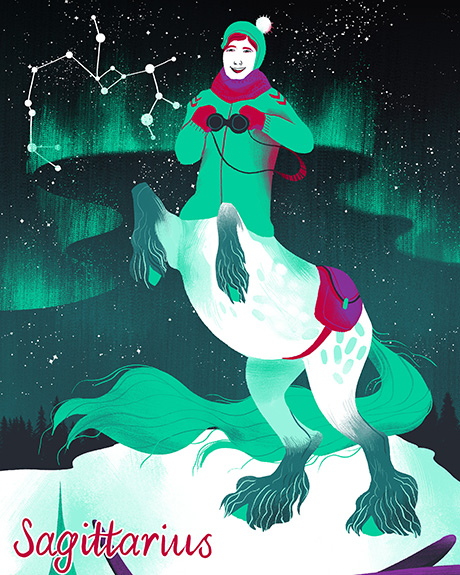 Capricorn (22 December – 19 January)
'Your sign is the monarch of the mountains. Think of the animal your sign represents, the goat. And the mountain goat loves to climb to new heights, reach the summit of any challenge and achieve an ambitious conquest.'
Ideal destinations: Bulgaria, Austria, & Finland
Crystal recommends: If you're looking to challenge yourself in Austria, we think you should head to Obergurgl for its excellent snow and high altitude.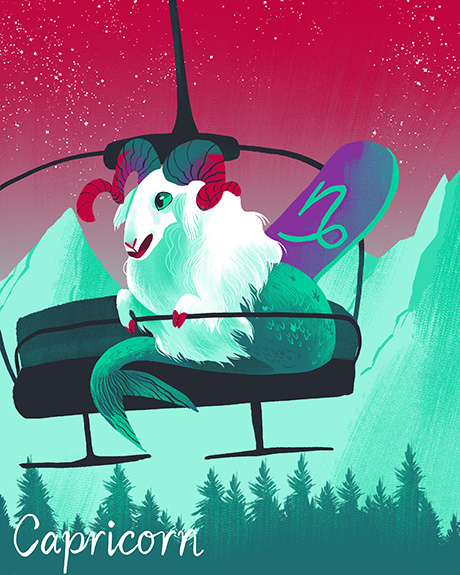 Aquarius (20 January – 18 February)
'Through the rocky ringed planet Saturn, which you share with Capricorn, the thought of snow and mountains is simply bliss for you. But with random Uranus your sole ruler, you want random thrills and to try anything off the beaten track.'
Ideal destinations: USA, Italy & Bulgaria
Crystal recommends: Looking for somewhere off the beaten track in Italy? We think Kronplatz is perfect. With world-class skiing, it's considered by some to be Europe's best-kept ski secret.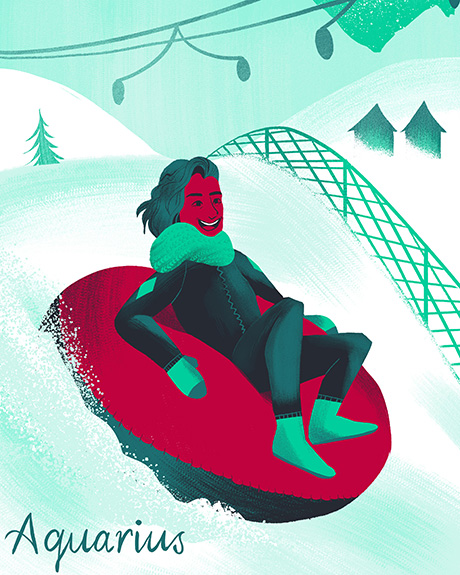 Pisces (19 February – 20 March)
'Give you a place by a lake or running water and you are in your kind of heaven. Anywhere tinged with romance adds to the exotic appeal as you seek somewhere inspirational and spiritual.'
Ideal destinations: Canada, France & Italy
Crystal recommends: If you're drawn to water and looking for a resort in Canada, we recommend Lake Louise, with its breath-taking views and beautiful lakes.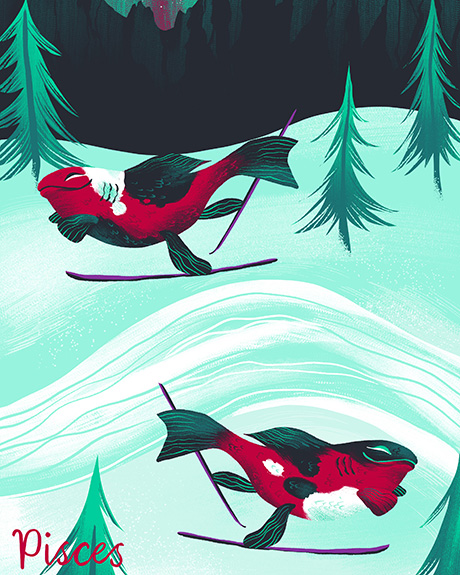 Ready to book your ideal trip? Take a look at our latest deals and find that one that's right for you.