Crystal's teamed up with GB Snowsport to inspire more people to fall in love with skiing, and provide funding to support winter sports programmes and athletes on the road to the 2022 Winter Olympics and beyond.

We chatted to GB Snowsport Ambassador Laurie Taylor, and found out how he went from losing his first ever ski race to competing in the Winter Olympics.
Quick facts
Name: Laurie Taylor
Age: 23
Skiing since: Age 6
Home town: Basingstoke
Ski club: British Ski Academy
Favourite food when you're training: Apples
Favourite food when you're not training: Has to be a plate of pasta in Italy
One word to describe you: Motivated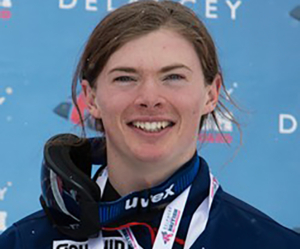 So how did you get into skiing?
I got into it through my dad, who loved skiing and the mountains. I learnt to ski at a dry slope in Bracknell when I was six, before starting on snow. When I joined the Aldershot ski race team, I realised that this was something I wanted to put everything into and do professionally.
What was your first ski holiday like?
My first skiing holiday was in Tremblant, Canada. I remember loving the snow but crying under my goggles because I was so cold. Apparently, I also used to fall asleep in my food at dinner – I must have used up a lot of energy on the mountain!
Where do you train and what's your routine?
We end up training all over the world but we have a base in Schladming in Austria, and train a lot in Reiteralm too. During the winter, our routine is very varied because we're travelling around for races. But mostly we have a day off every 4-5 days and taper things off a little bit before races to conserve energy.
How did your first ever ski race go?
My first race was at the Chatham dry slope when I was about 10. I'm pretty sure I came in last place, but it made me want to push hard to improve.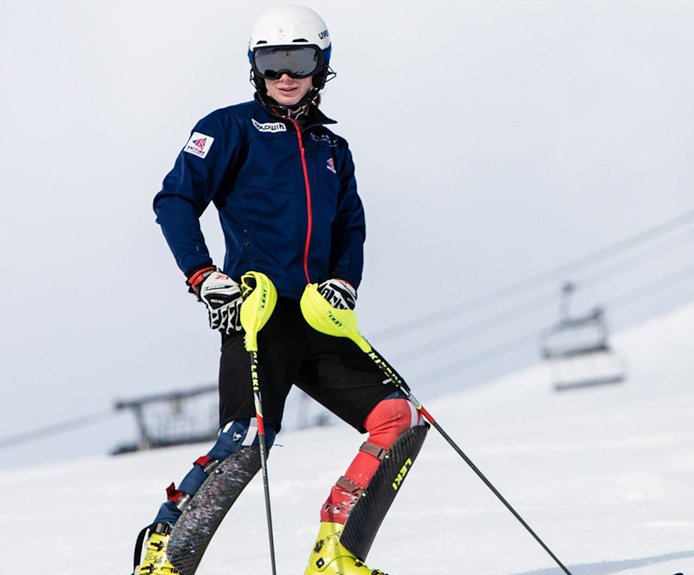 What's the highlight of your career so far?
A highlight was definitely competing in the Winter Olympics in Pyeongchang. It was a crazy experience and a very inspirational event.
What motivates you?
Watching and competing in the world cup circuit shows me where I want to get to, and motivates me to work harder to get there.
Do you ski for fun when you're not training?
I love getting out and skiing when we're not training. If we have a day off at our base in Schladming, I like to head out and cruise the mountain – not thinking too much, just enjoying the skiing.
What's your favourite ski run?
My favourite ski run is probably the Kandahar in Les Houches, France. It's the location of the Chamonix downhill where I trained with the British Ski Academy for 10 years.
Do you have a top tip for anyone looking to get into skiing?
Enjoy yourself! You'll probably fall over a lot (I still do) but that's half the fun.
And finally, tell us a non-ski fun fact about you…
I started training in Eagle Claw Kung Fu during the summer.
For more inspiration, take a look at our Q&A with fellow Ambassador and Olympian, Charlie Guest, and head to GB Snowsport to find out more about the athletes.