From long dresses to neon onesies, ski wear has evolved a lot over the decades. New technology has changed the look and feel of gear too, and while some classic clothes have stood the test of time, others have been swapped for the latest looks. Ready to rummage through the past century's winter wardrobe?

The early 1900s
• Everyday fashion
• Tweed jackets and ankle-length dresses

The history of skiing stretches back thousands of years, but it wasn't until the 1900s that skiing downhill for fun started getting popular. And there wasn't any specific clothing for it at first, so people just followed the styles of everyday fashion.

Men may have looked smart in their tweed jackets, but they definitely weren't the best pick for keeping warm and dry. For women, looking proper was more important than being practical, so many took to the slopes in ankle-length dresses and bonnets – plus a fur muffler or mittens to keep their hands toasty.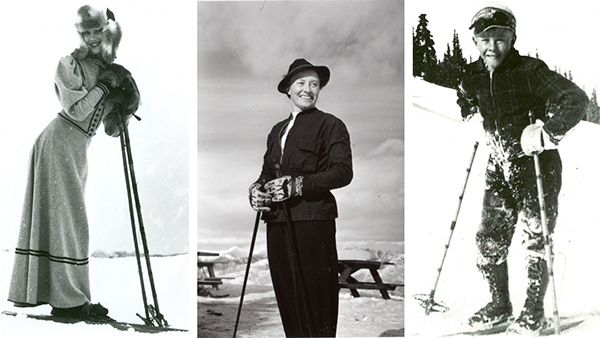 The 50s
• Women swap skirts for trouser
• Knitted jumpers and waxed canvas smocks

After the wars, things got a whole lot more practical and laid-back, which meant women swapped skirts for streamlined trousers. Everyone layered up in thick knitted jumpers and sturdy canvas smocks that often had wax coating to help them stay dry. And man-made fibres were starting to arrive on the scene too, so skiers could add a splash of colour to their outfits with a bright viscose jumper if they fancied.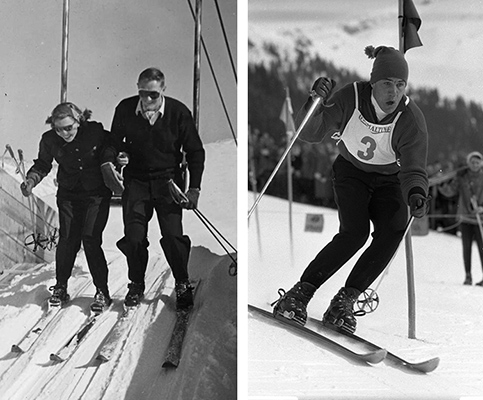 The 60s
• Specialised ski wear
• Ski goggles and synthetic fabrics

In the 60s, new gear like plastic boots and fibreglass-covered skis revolutionised the whole sport, and ski fashion started to take off too. More and more clothing was designed with skiing in mind, and synthetic fabrics like lycra and spandex meant it was lighter, tighter and brighter than ever. The first double-lens ski goggles also hit the shelves around then, and it wasn't long before goggle tans became the must-have look on the slopes.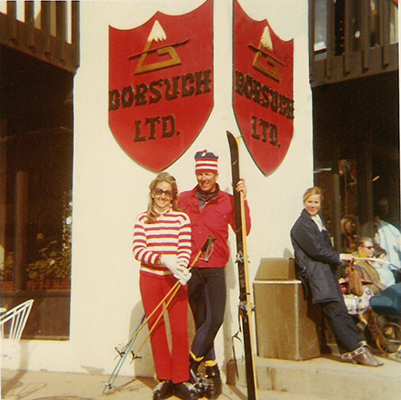 The 70s
• Some iconic ski styles are born
• Fleece tops and quilted jackets

This is the period that gave us the fleece mid-layer – lightweight and warm, it's still a staple in most ski outfits now. Flared ski pants and nylon jackets with zip-off sleeves were also all the rage, but thankfully those didn't make it past the end of the decade. Two items that have stood the test of time though are quilted jackets and puffy Moon Boots, which were the last word in cosy winter footwear. And you'd still fit right in if you rocked up to après wearing either of those today.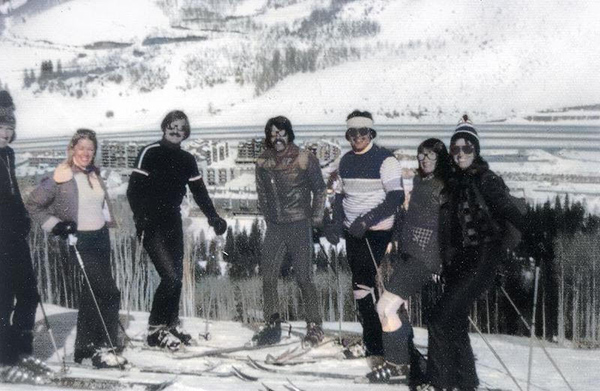 The 80s
• Bright colours and patterns
• All-in-one ski suits and headbands

The 80s were all about in-your-face fashion, with bold prints, geometric patterns and clashing colours ruling the piste. Cosy and comfy, the all-in-one or romper ski suit was the thing to be seen in on the slopes – preferably in shiny, neon fabric if someone really wanted to be noticed. For some extra style points, skiers could round-off their outfit with a headband and sunglasses combo, to save their big hairdo from being ruined by a hat.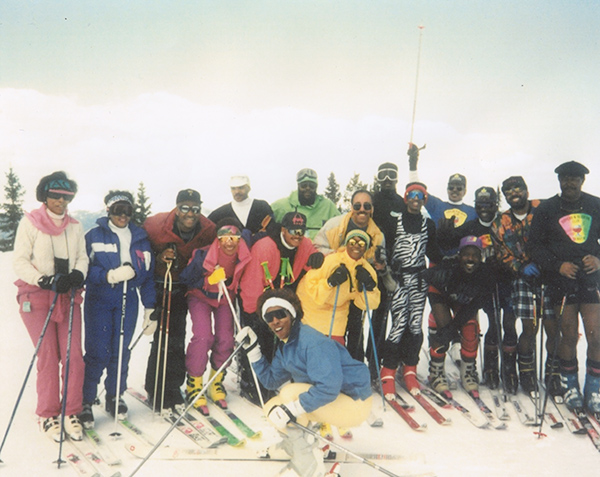 The 90s
• Technical fabrics
• Salopette and jacket combos

The gaudy styles of the 80s were toned down a notch in the next decade, and ski clothes took a more practical turn again. Chest-high salopettes helped to keep the snow out, and jackets were covered with pockets – just right for storing slope essentials, from lift passes to lip balm. The clothing was more wind and waterproof too, as technical fabrics like Goretex started to get cheaper.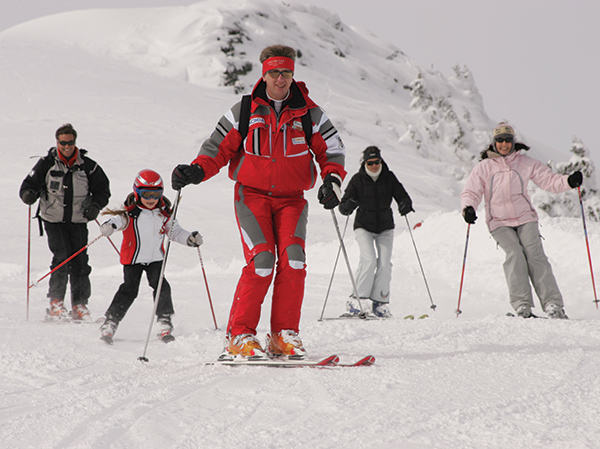 The 2000s
• Down jackets and wicking base layers
• Helmets as standard

When it comes to picking what to wear when you go skiing these days, there's a huge range to suit every kind of skier – from head-to-toe high-tech gear for powder hounds, to over-sized tees and baggy salopettes for freestylers.

Special wicking base layers help move sweat away from your skin, which is key for staying warm and dry. On sub-zero days, you can wrap up in a down-filled coat that'll keep you toasty without weighing you down. Even high street brands are getting in on the action, launching their own ski wear lines that'll have you looking on-point in every slopeside selfie.
And it's safety first as helmets have become the must-have headgear – they're even mandatory in some countries.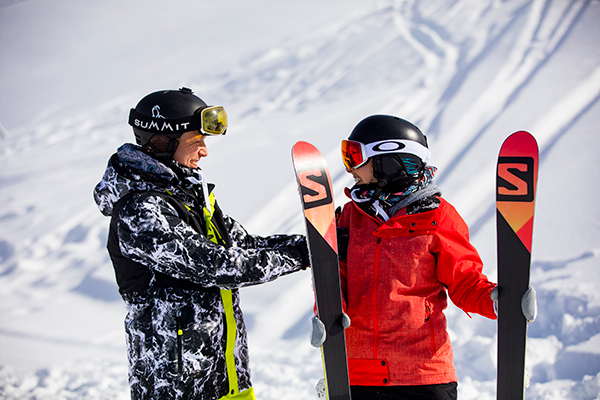 Want to look just as stylish off the slopes? Check out our guide on what to wear when you're not skiing. And when you're prepping for the piste, take a look at the ultimate ski packing list so you don't forget a thing.