Counting down the days until you can hit the hill again? You're not the only one. We caught up with Olympic skier and GB Snowsport Ambassador Charlie Guest to find out what she's missing most about the mountains, and what her dream ski trip would look like.

So what are you most looking forward to about next winter?
'The thing that I'm most looking forward to is the World Cup season. I had a great year on the European Cup tour, picking up three podiums, so I feel that the time is now to make a real move into the top 30 on the World Cup circuit. I also have a great team working with me now and I really think that it's going to be a super-productive and fun season with them.'
Where can't you wait to go skiing?
'The World Championships are scheduled for Cortina in February, which is a place that I've driven past and seen on TV so many times, but have never managed to ski. The Italian Dolomites are really something special – the way that the rocks just come straight out of the ground to create these conical mountain features, and the colours on a bright sunny day are honestly spectacular. Not to mention the Italian food too!
'My all-time favourite, Zell am See, is high on the list too. I love training there and it's so full of happy memories for me.'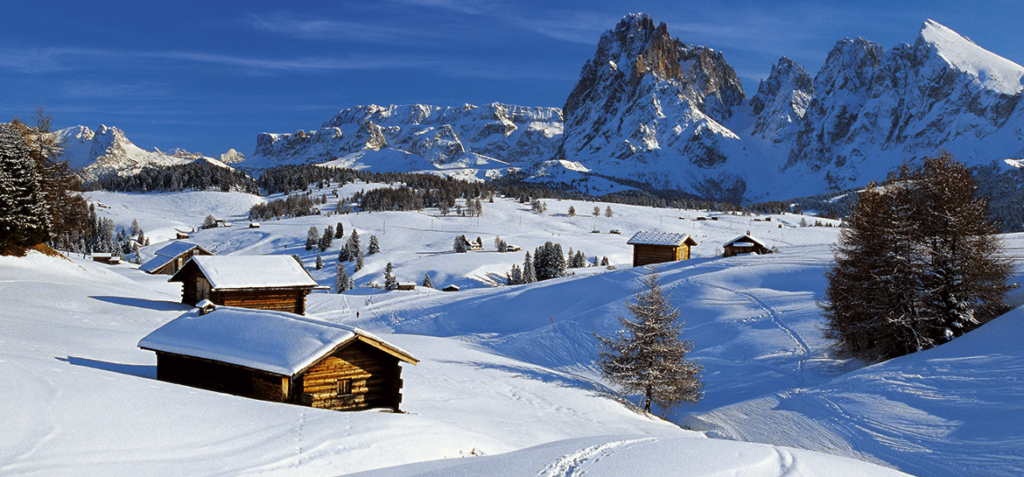 What about a ski holiday? Where would your dream trip be?
'The last ski holiday I went on was in 2004, to Seefeld in Austria with my parents. I do get massively jealous when I see people on holiday though and I would absolutely love to go. I'm not too fussy on where, but I would really like to explore somewhere that's not on the Women's racing map.
'I've heard great things about St Anton and Ischgl, and I would love to try some of the big-hitters when it comes to skiing history, like Wengen or Grindelwald in Switzerland. They lie in the shadow of the Jungfrau, with some of the most dramatic-looking mountains in Europe. And Wengen's home to the fastest downhill on the planet so I cannot wait to have a go, even if I make turns down it on my slalom skis!'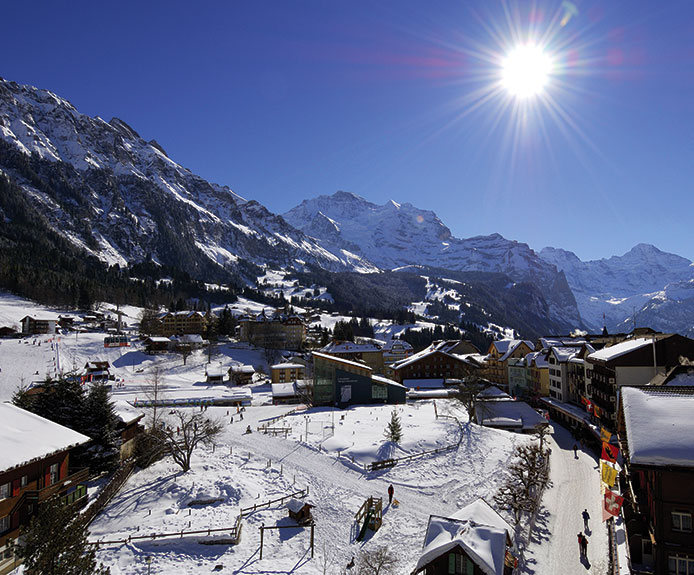 Who would you love to go on a ski holiday with?
'I would take a few of my close friends with me. I've never had the chance to go skiing with them because it's so hard to organise a time when we're all free. They're such huge supporters of my career that it would be great for us to finally be able to experience the mountains together.'
And what does your perfect ski day look like?
'My parents were massive advocates for catching the first lift! I've probably been spoiled by my years of racing and being able to get to the pistes earlier than anyone else, but I'll always want that feeling of hitting the fresh corduroy or powder before anyone else.
'Anyone who knows me knows my love of food, so hot chocolate and snack stops are a must. And of course, if I am in Switzerland, there'll definitely be a designated fondue night!'
Time to swap dreaming for planning, and book your own perfect ski trip for this winter. See you on the slopes.