We've teamed up with ABTA's #skisafe campaign to make sure you're properly prepped for your ski holiday, especially when it comes to safety. Here are our top tips for staying safe on and off the mountain…

Get fit
Prep your body for the piste to help avoid those day-two aches and pains. Check out our guide to getting ski fit and have a go at Slopercise – a series of workouts specifically designed to get your body ready for the mountains.
Travel with insurance
One that's easy to forget – make sure your travel insurance covers your favourite snowy activities. And read up on the small print before you go, as some policies state you must wear a helmet on the slopes, and some have limits on altitude. If you're heading to Europe, make sure you have your EHIC card on hand.
Get the right gear
Having the right gear will keep you warm, dry and comfortable on the slopes. Grab your goggles, make sure you've got a helmet and slap on some sun cream – it's always better to be safe.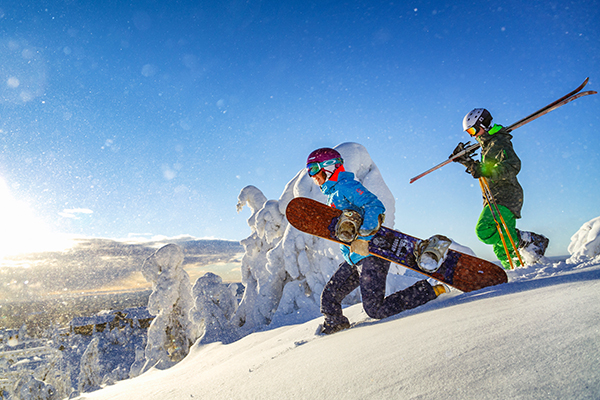 Hire a guide
Going off-piste can be a real adventure, but you should always have someone with you. A guide will know all the safe areas and can take you to the quietest spots and best snow.
Alcohol
Just like you wouldn't drink and drive, don't drink and ski – save it for après time instead. And while you're dancing on tables and singing your heart out with your pals, remember to stick together, have an emergency contact and drink sensibly.
What is ABTA?
ABTA is the Association of British Travel Agents, a well-known and trusted company that offers travel guidance, advice and protection. Crystal is a member of ABTA, so if something doesn't go to plan with your holiday, you're in safe hands.
Ready to #skisafe? Check out our latest deals and visit the ABTA website to find out more.